FINANCING
Let us help you shop with ease and without limit!

---
With our network of lenders from Approve, we can get your lab up and running quicker with the products you want. The Approve application takes less than 60 seconds to complete and your info will be sent to a network of lenders instanley. Weather you are shopping for small chillers to full extration labs, we have financing covered for you! We can get you approved from $1,500 to $1,000,000 with ease. Follow the instrctuons below to file an application and get up and running faster today!
---
Start by going to the item(s) that you want to finance. Click the button with "Finance with Approve" to add it to your application. Continue shopping for any other items you are interested in, and keep clicking "Finance with Approve" to add any additonal items to your application. Approve application must be above $1,500 to submit!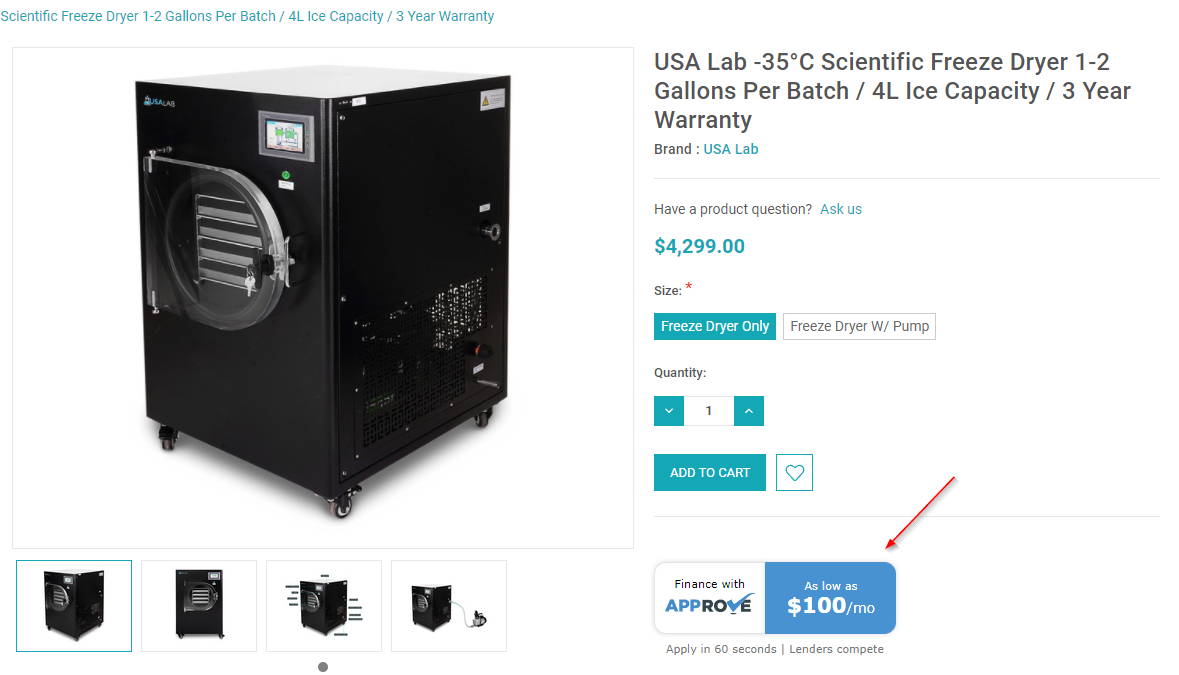 ---
Once your item(s) have been added to the application. Fill out the base informaton and click "Next". Again, applications must be above $1,500 to submit.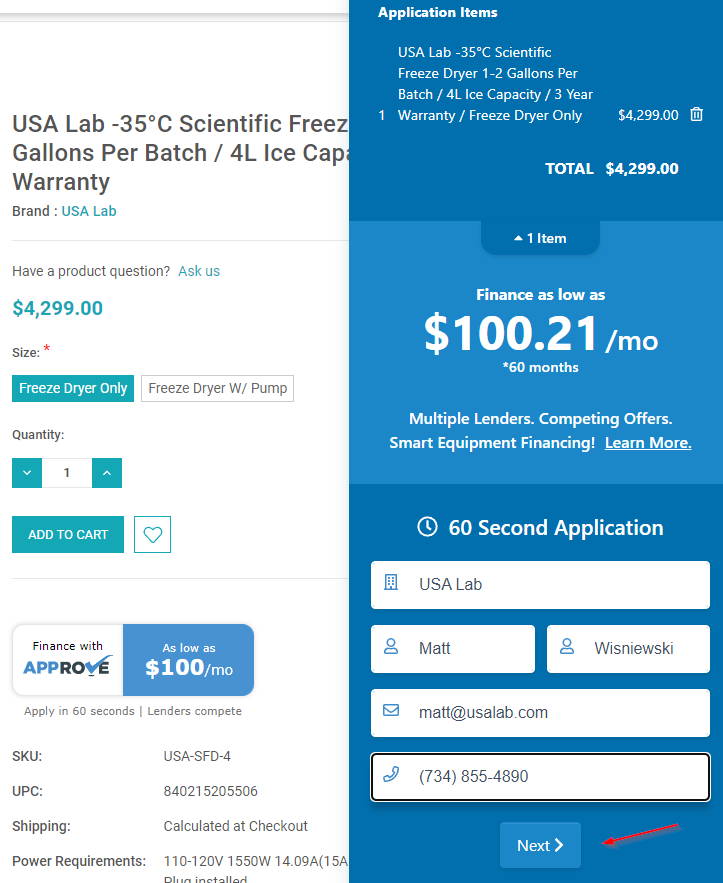 ---
Now you will be brought to another page with further questions, including address, company type, and years in business. Once this information has been completed, click "Submit Application".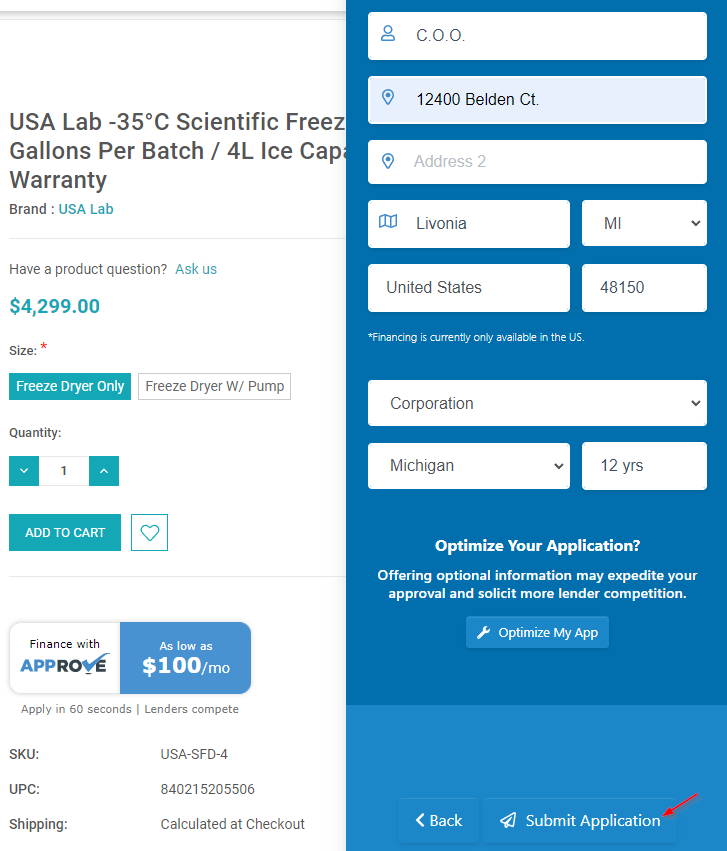 ---
Depending on age of business, you may need to fill out further information after clicking "Submit Application". Follow the prompts until the application is fully complete.
Congratulations! You have filled out the application for financing. Once the application is completed, please wait for a lender to reach out for further information or approval.
Please feel free to reach out to us at sales@usalab.com or 734-855-4890 if you have any questions, concerns, or need guidance in the financing application process.