EVENTS
EXTRACTOR & VENDOR SHOWCASE
7/21/22 | 5PM to 9PM

---
NETWORK, EXPLOR TECH, AND LEARN FROM THE PROS.
You're invited to USA Lab's Extractor and Vendor showcase. Stop on by and visit with industry professionals, brands, and local pros. There will be free food, drinks, giveaways, and live entertainment. Don't miss out on this great networking oppurtunity to meet, discuss, and step up your game in the industry.
VENDORS & SPONSERS
Carbon Chemsitry, Advanced Extraction Labs, Corlee Valve & Fitting, Good Life Gang, Across International, Media Bros
BRANDS & PROS
Gray Matter Extraction, Heisenberg Industries, Kraken Oil Co. (MORE TO COME)
INTERESTED IN ATTENDING? CLICK BELOW!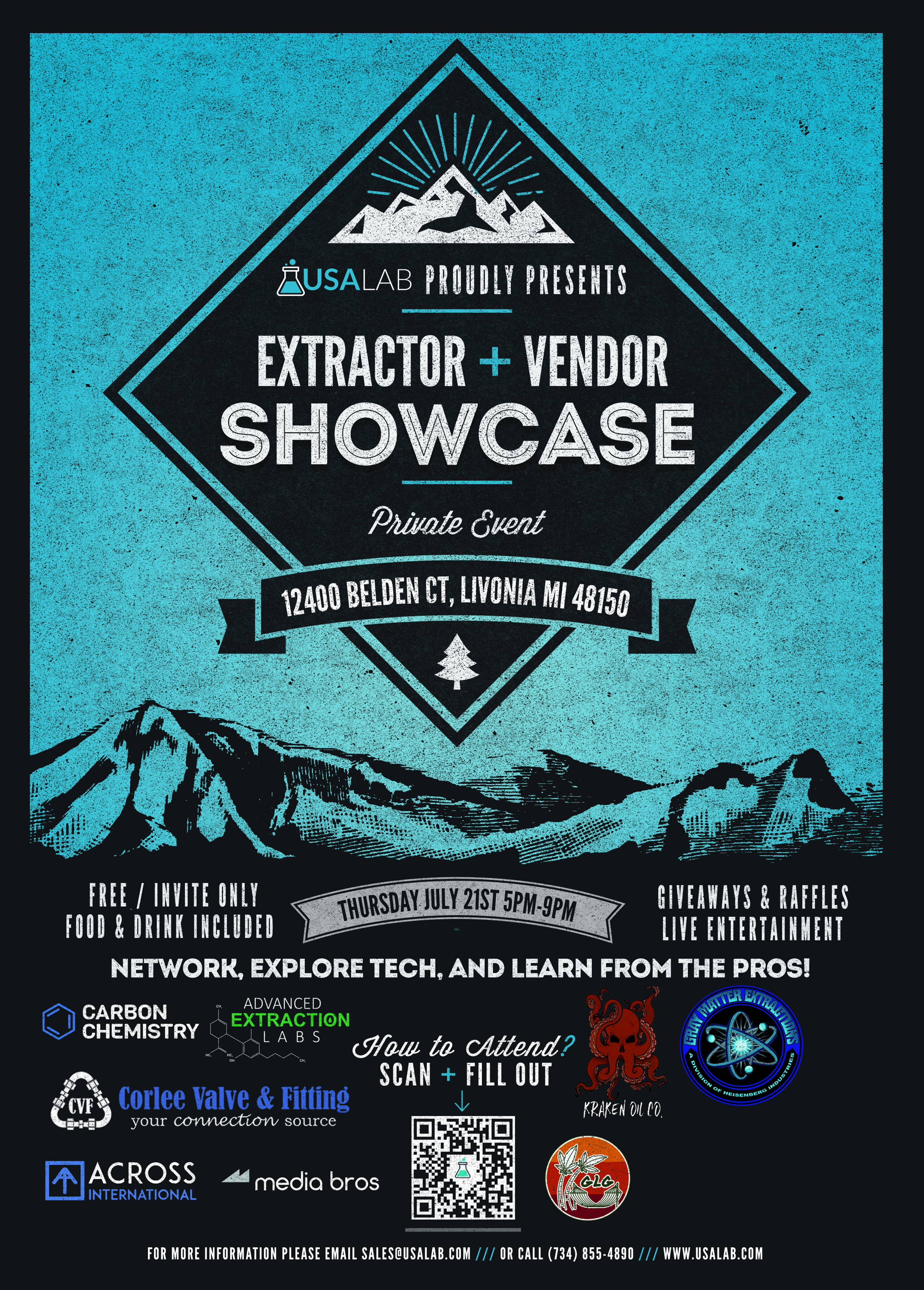 ---